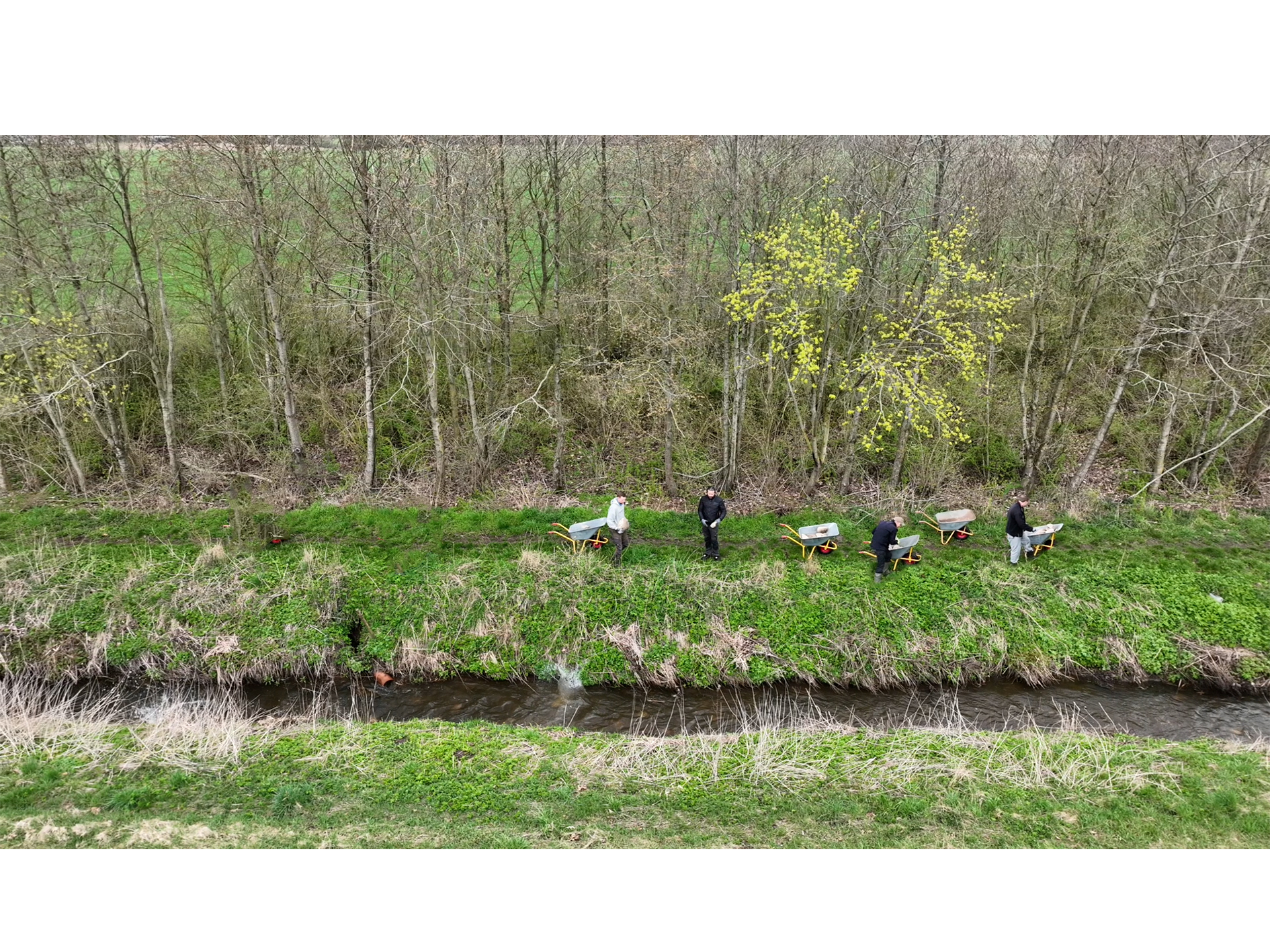 The Tributary Project - September 9th 2023
Now you have the chance to join us for a restoration project here on Fyn, where you can elevate your fishing holiday by giving back to nature together with us!
An brand new concept - The Regenerative Weekend
---
"Can we come help? - YES!"
In collaboration with some of our top-certified overnight stays, you now have the opportunity to create your own – a little bit different fishing holiday.
We are trying off something totally new! Or allmost... We want to combine holiday and labor! You might be a bit sceptic already, but there is no reason for that. Last year we saw what experience volunteering work could add to a fishing trip, when Thomas and Stephanie from Munich visited us to do a restoration project.
Throughout time, we have experienced a lot of curiosity from tourists regarding our restoration projects. And believe it or not, but a lot of them actually ask if there is any chance, they could come and help out too…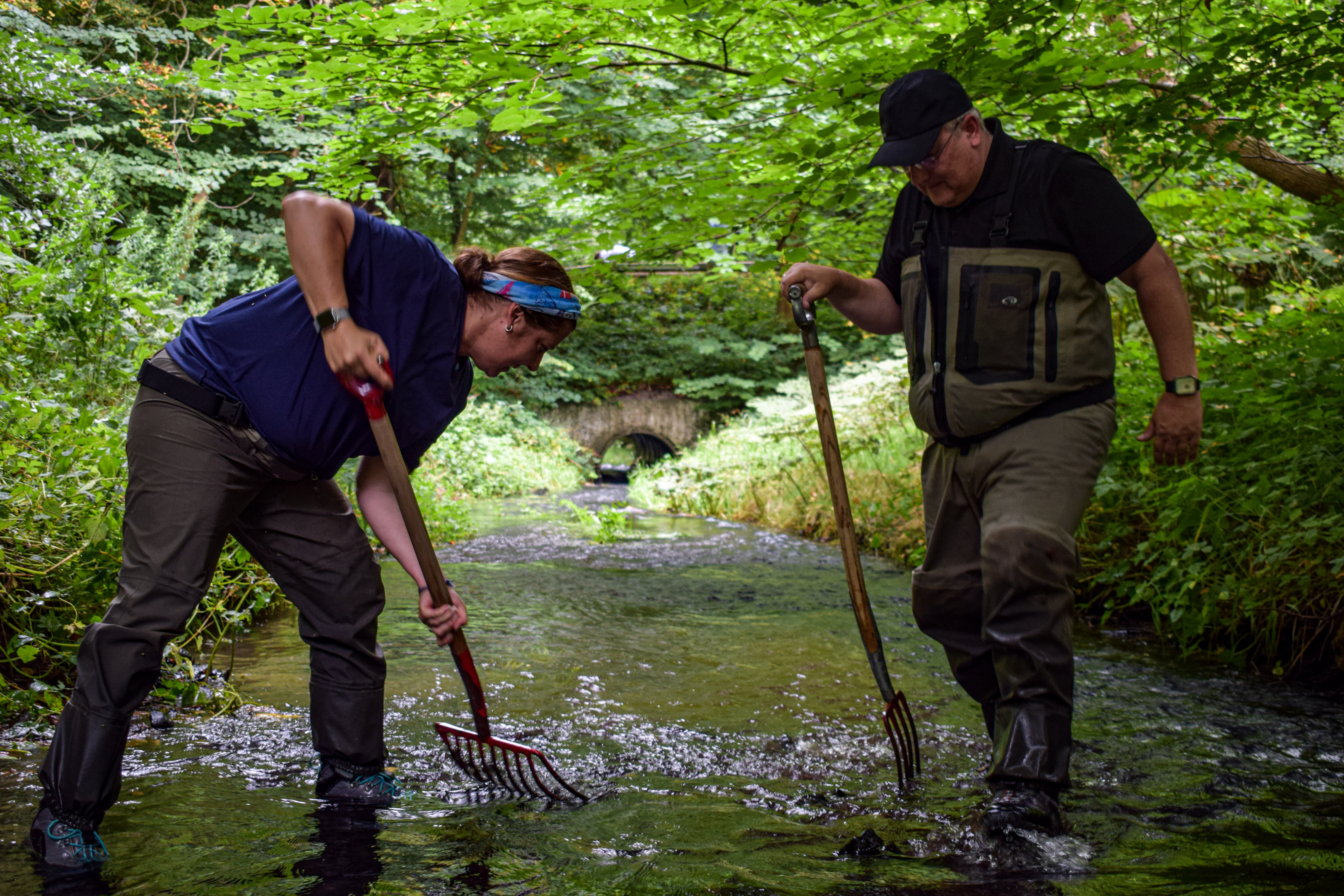 We do this together!
Now there is! We have got permission to recreate a tributary creek to the Haarby River, and we want to invite foreign fellow fishermen's to come help us. You don't even need to be a fishermen, just as long as you want to do something good for the nature and our beloved sea trout.
Don't worry - You don't need to work the whole weekend... There will be plenty of time to go fishing. And at this time of the year, the fishing is amazing. But Saturday from around 9-15, we will be working at the tributary creek alongside with biologists and local experts who will be there to learn you everything there is to know about the mysterious trout.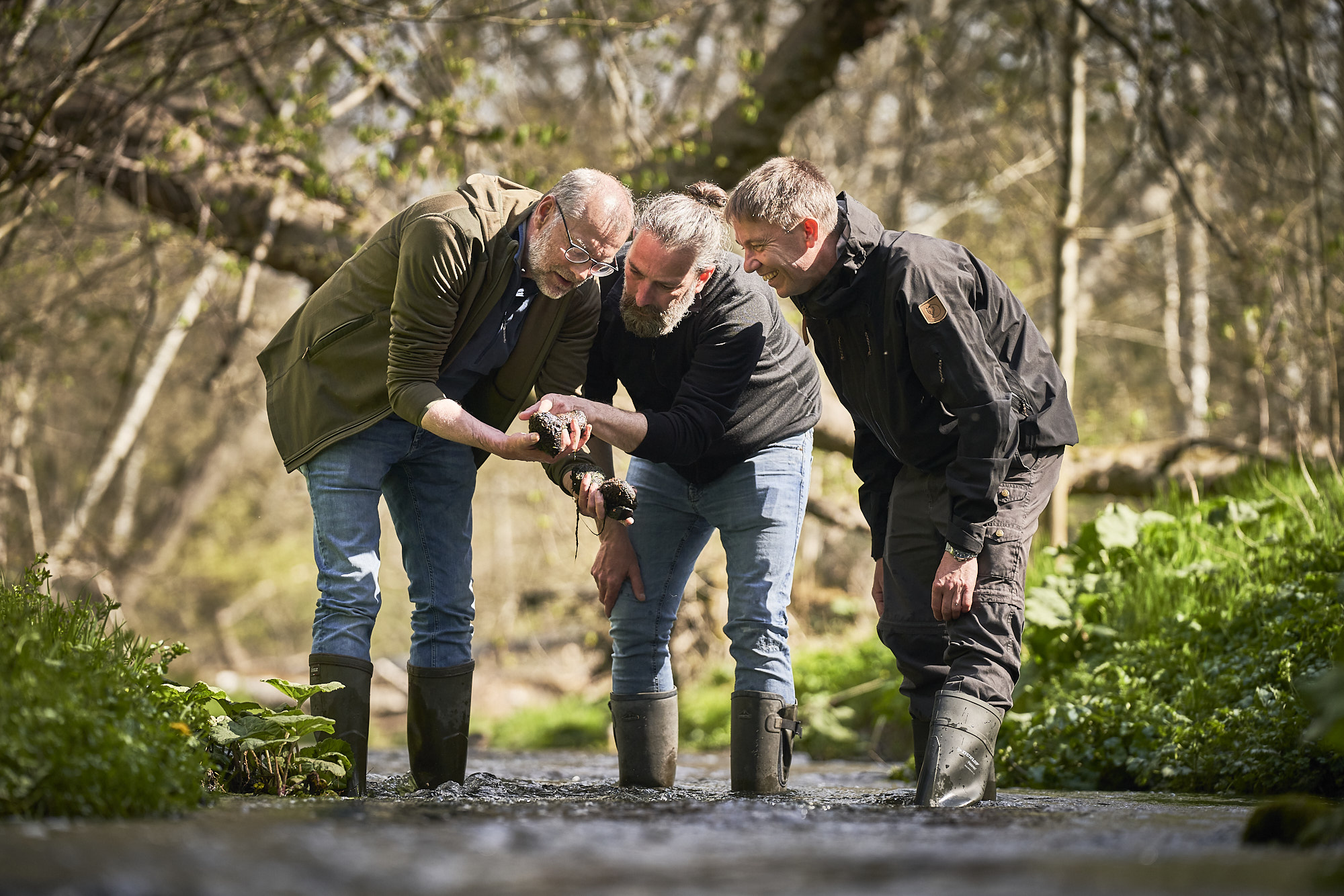 The program of the day
First, we will do an electrofishing survey, where we will see the current fish population. This will help us understand the improvements of our work, when we compare with other similar surveys in the upcoming years. Furthermore, we will look for species that are associated with pure water and high biodiversity. Here you will be engaged as well, and we guarantee that you will learn alot!
Afterwards, the hard work starts. We will be shaking up the spawning beds and lay out new spawning gravel, which will be dumped along the riverbank, for then being distributed in the creek. We will also be throwing in big hiding rocks, which creates current diversity and hides for fish and insects.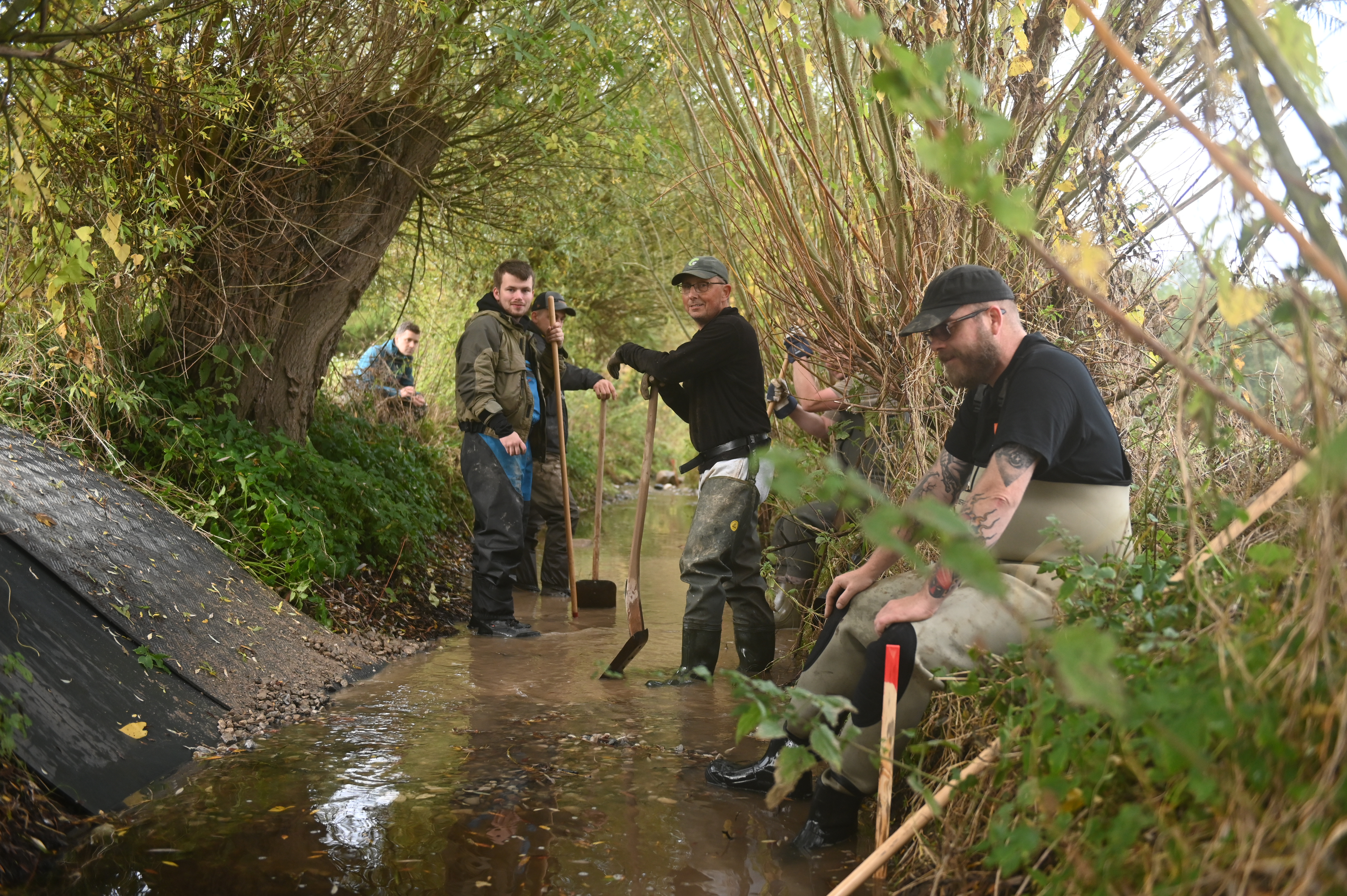 Where to stay? Our partners got you covered!
We have our own certified partners, who has all been walking the extra mile to welcome the fishermens. Whether it is a place where you can dry your waders, wash your fishing gear, or store your fish - they got you covered. Some are even actual fishing lodges with full-board meals and sportfishing décor such as fly tying tables! Some of the best are ready to host you for this weekend – or longer if you want to spend some extra days! See a short description of them here →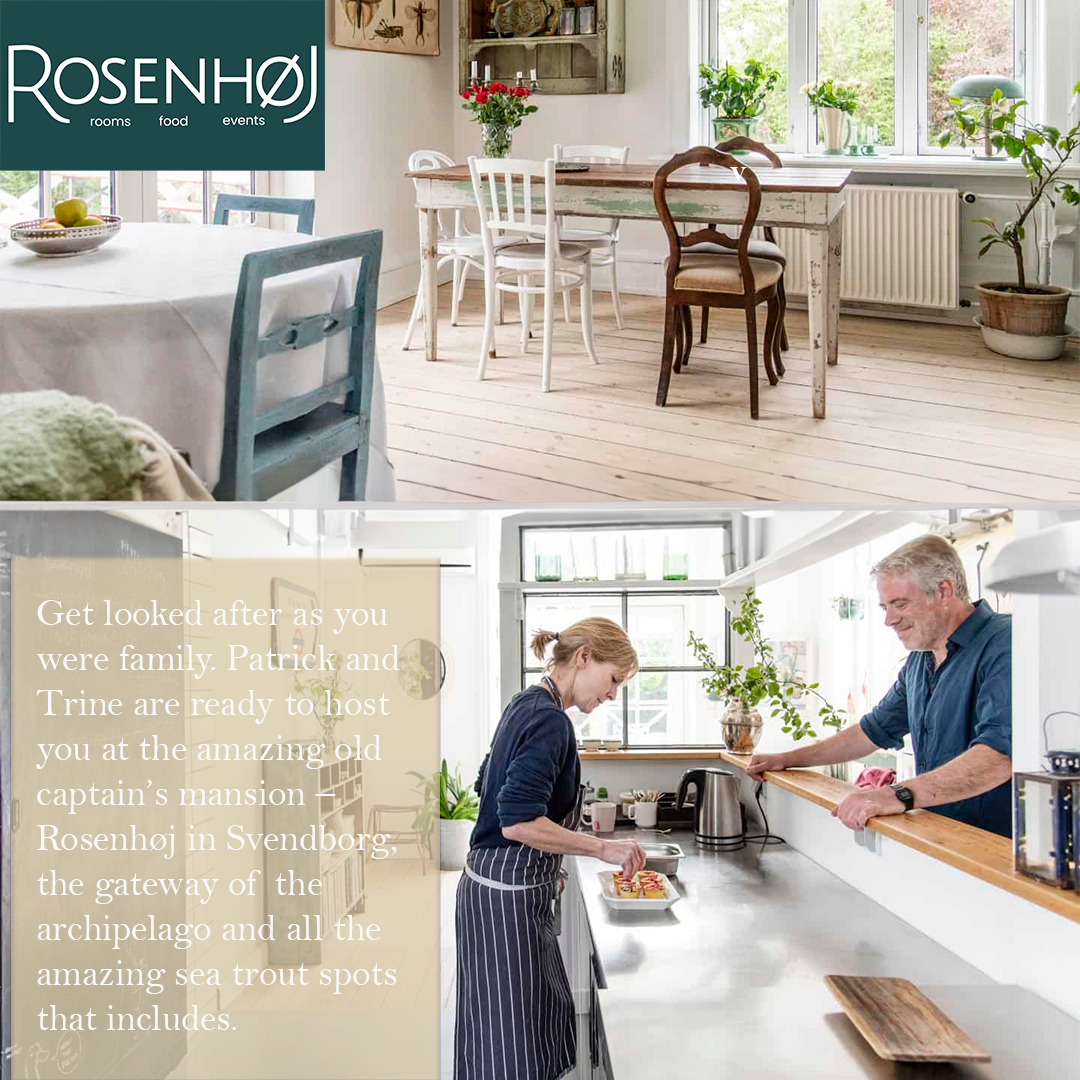 Rosenhøj BOUTIQUE BED & BREAKFAST
Rosenhøj is a 120+ year old villa that has been updated and modernized while preserving its beautiful aesthetics. Located in the charming town of Svendborg in the beautiful South of Denmark, the bed and breakfast offers two main suites with unique layouts, designs, and furnishings, providing breathtaking views over the town and sea. During the summer season, they also offer a cozy and warm glamping tent with a private fireplace. 
Dining at Rosenhøj is a popular experience. Your host is a professionally trained chef with many years of experience in high-end dining in London, and creates all menus and prepares all food from scratch. Guests can enjoy dining with us for all meals of the day.
We invite you to explore our website to discover everything we have to offer. If you have any questions, please do not hesitate to contact us by phone or email.
Denmark Fishing & Outdoor Lodge
After a fantastic day of fishing, we realize the importance of a comfortable bed, a delicious dinner, and a good night's sleep!
"Denmark fishing & outdoor Lodge 2.0" is located in the south-west part of Fyn, one of the most beautiful parts of the region with some of the best seatrout spots in all of Denmark, near the town of Assens. This place takes the name of "Aa" and it is a beautiful beach front natural area where the spawning river Aa runs trough. The location of Aa is also few hundreds meters from Helnaes (where the previous Lodge was located), known as one of the most enchanting places of Fyn and on the west side is connected to Sønderby klint, hills with walls overlooking the sea and one of the best sea trout spot of alla Fyn.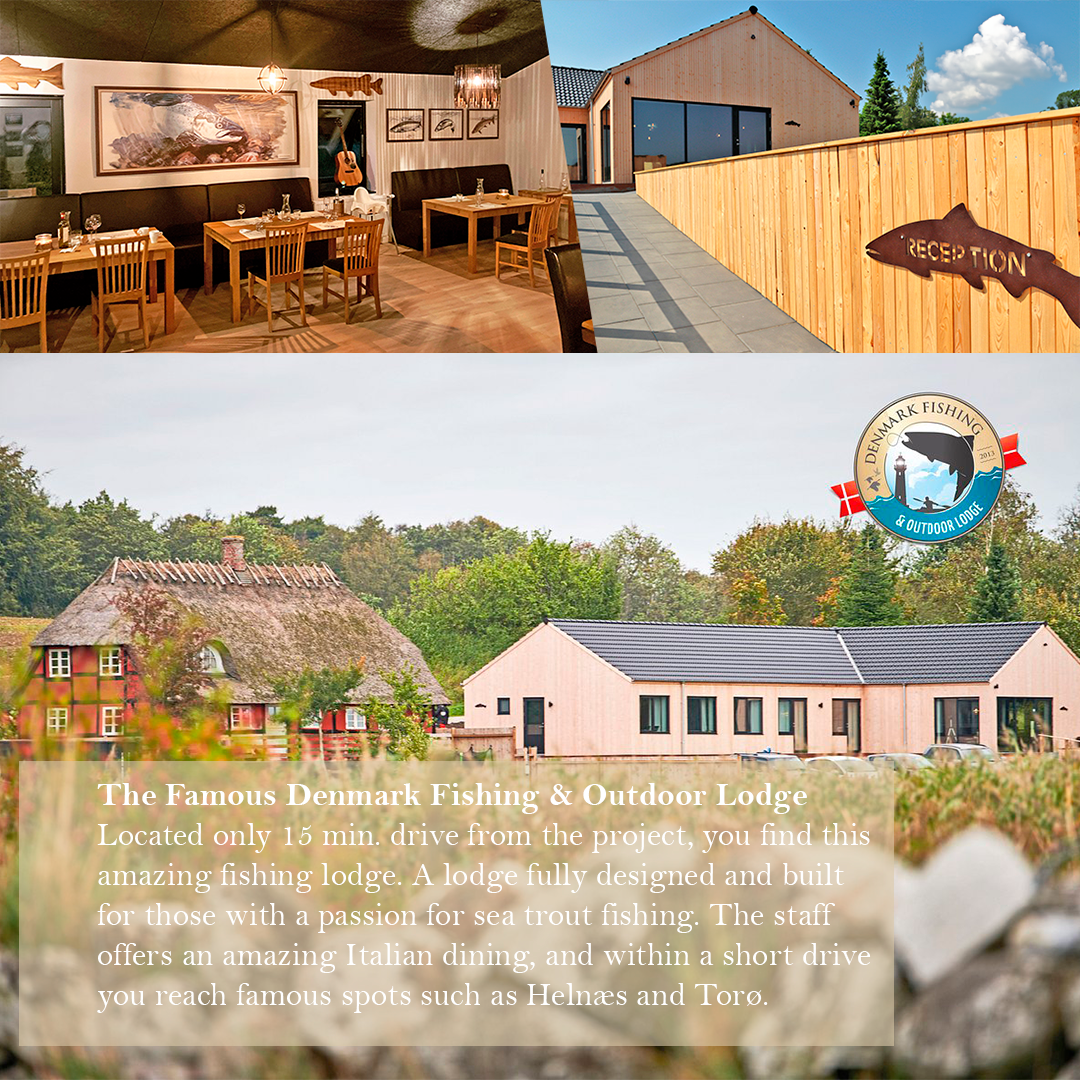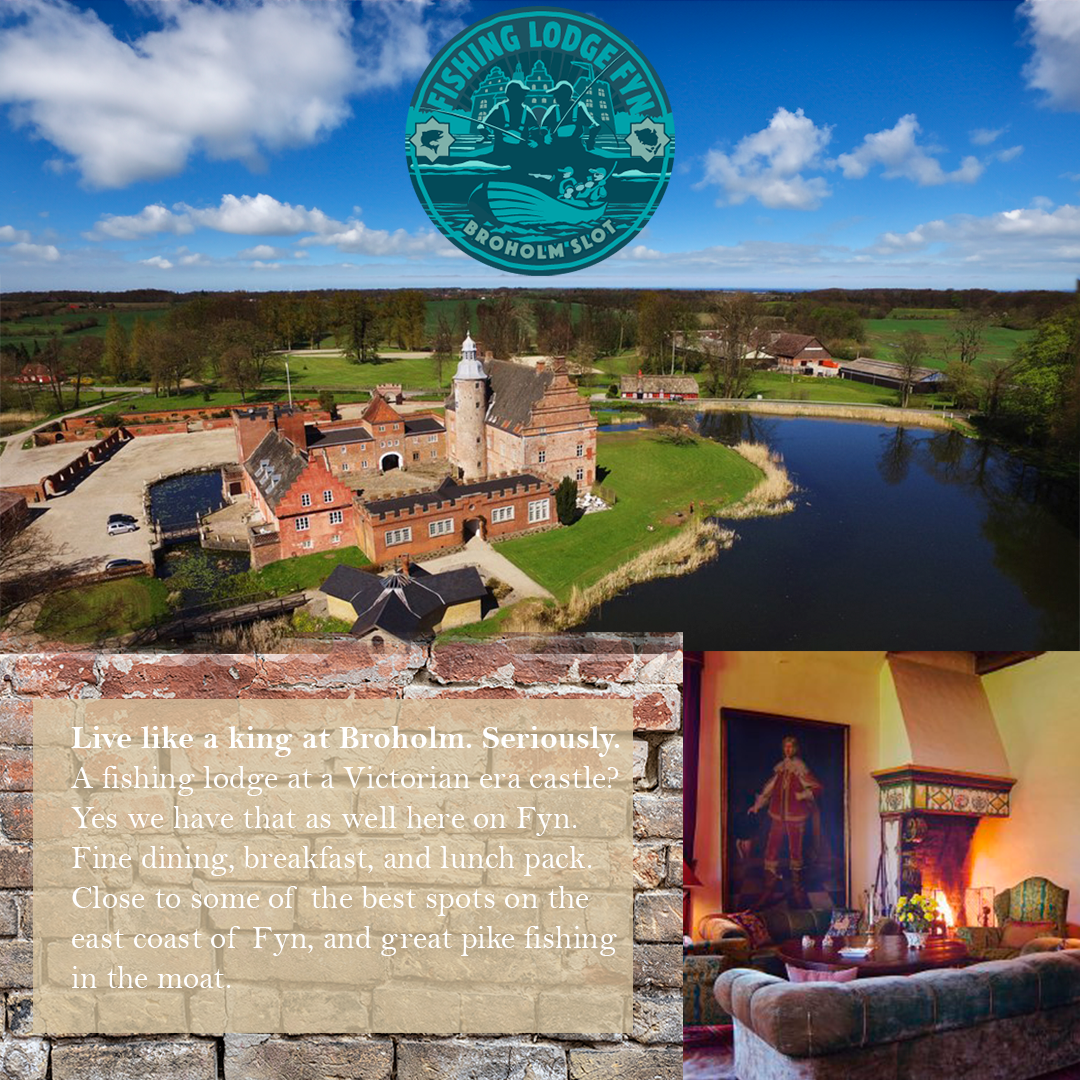 Fishing Lodge Fyn - Broholm Slot
Fishing Lodge Fyn – Broholm Slot has opened its gates for awesome fishing adventures at the manor Broholm Slot on Southeast Funen. The lodge is surrounded by lakes and a beautiful scenery not to mention some of the world's best coastal fishing for sea trout. In addition to the Lodge's fortunate location, the Castle adds an extra dimension to your fishing holiday. Living at a historic Victorian era castle, surrounded by a moat with huge pikes (yes you can do some pike fishing as well), is a somewhat unforgettable experience. Our great chef serves the most delicious meals, and the rooms are worthy of a king.
"The kitchen is Nordic-European and most of the ingredient's stem from local producers. We also offer a wide range of good wines that will accompany the food served. We also offer beer etc. from local brewerys."
Seatrout House Fyn
Welcome to Seatrout House Funen
The house is located close to the east coast of Fyn and you will find over 10 great fishingspots within 15 minutes' drive. The concept here is "THE PERFECT FISHING EXPERIENCE" both before, during and after the fishing trip. The house has 4 rooms and 7 beds. The 4 rooms are named after 4 local fishing spots. The house is full of information, pictures, and descriptions of the fantastic fishing spots on the east coast of Fyn.
The house includes a toilet and kitchen, as well as living room with a cozy corner for fly tying, and dining area and activities, such as dart, games and even a massage chair! There is a utility room with a cleaning area, a heated room for waders and much more. In addition, it is possible to use the house's fishing kayak if the weather approves. We want to set the perfect settings for your fishing trip, where you will share the whole house with your friends, and together cook your own meals after a perfect fishing day.
OBS - This option is only available with check-out Saturday 9th in the morning. But you could arrive earlier in the week and spend some fishing days in advance.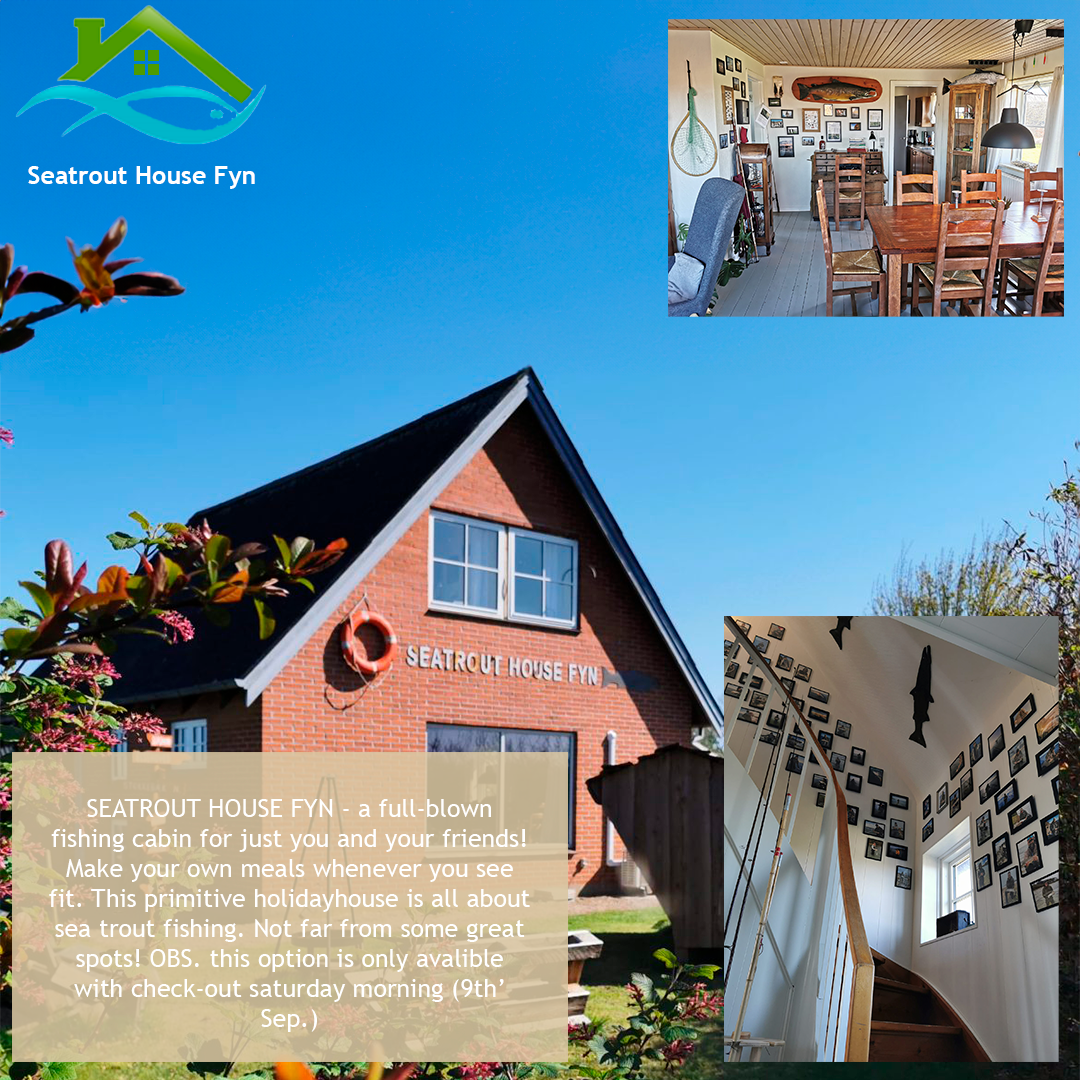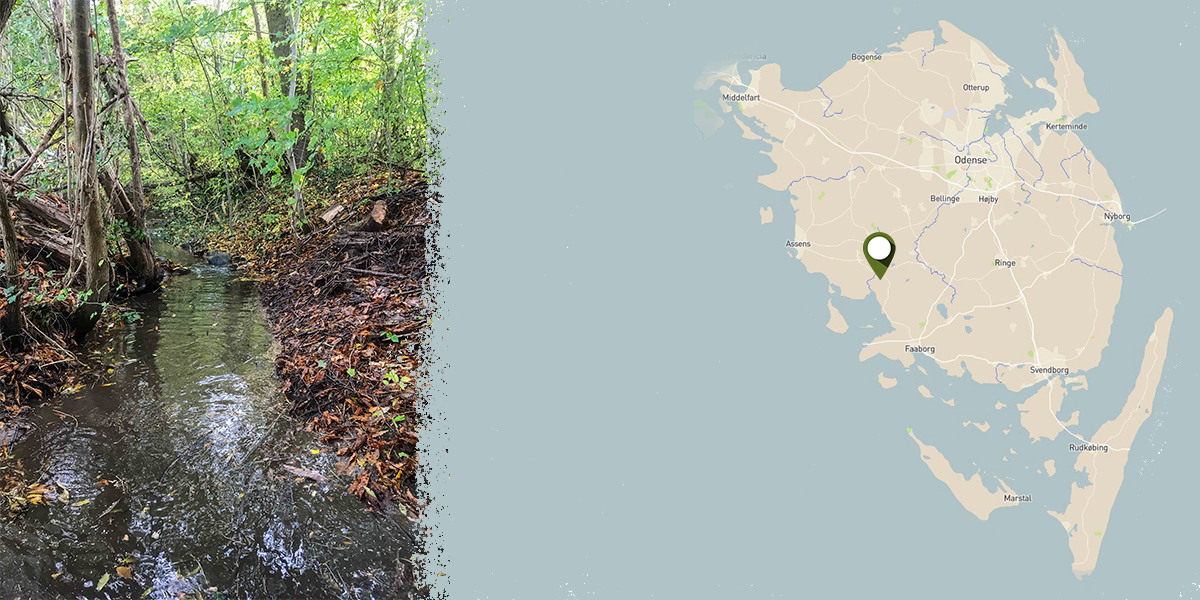 "Where are we at?"
The tributary creek is located near the little village "Haarby" in the south-west region of Fyn. The stretch we will be working on, is about 300 meters long. The tributary runs into the Haarby river, which is a very high productive spawning river for sea trout. By participating in this event, you will learn a lot about the importance of the small creeks in our freshwater systems!
"How do i sign up?"
We want this to be a unique experience, where you will be engaged in the work alongside the locals. Therefore, we have limited spots available for this arrangement (10 – 15 persons). We are not looking for a big crowd on the side of the creek. However, there will probably be press at the location, so by participating in this event, you agree that it is okay we take photos and videos where you might be present.
To sign up for this event, please book the accommodation directly at your preferred accommodation offer and return to cht@destinationfyn.dk with number of participants and names, and you will recive more practical information. When fully booked, we will inform it here on the site, so be fast!